OS X Lion, Things About New Mac OS X
OS X Lion Coming Soon
We all knew that Apple Mac OS X Lion will be out in the mid of July, according to the rumors, should be 14 July 2011. I've been reading about it and what are the things on OS X Lion that interested me on the upcoming Apple Mac OS X Lion?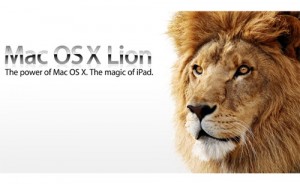 New Things on OS X Lion
All My Files
Organize you own views on all your files by kind, name, date and modification times on OS X Lion. At times, I found it's hard for me to look at my files/scripts/e-book in a organize manner. I hope that with All My Files, it is a useful tools for me to have the View I wanted to display my massive messy files in the hard drive
Mission Control
It sounds like mission impossible stuff, isn't it?
Compare to current Active Application view, Mission Control gives you an overview of "real time" running applications on the "space" effect on OS X Lion. Activate via Single Swipe on the trackpad, no more hot corner pointing on my Mac 😉
Apple Mail
Apple Mail! One of the features I was hoping it to release on the new Apple Mail in OS X Lion is the threaded conversations. It's very useful when comes to reading on threaded mailing list, which can ease my reading by grouping the message at one thread. But, I also hope that the community will have updated Open PGP for new Apple Mail. Else, it's the major stopper for me to upgrade new Apple Mail.
Air Drop
I guess it will be very useful for me to share files with colleagues in the office who are running on Lion. Just one drop into their box, the files will be transferred into their machine. It can save my time to open up terminal and do SCP (file transfer over SSH).
I foresee more sharing stuff is happening when this option is available for Mac to Mac.
Launch Pad
It looks like a Short Cut to me, which most people running on iPhone/IOS. I am not sure how Launch Pad can benefit where myself is a Quicksilver user. I still like the swipe thing which activate the Launch Pad instantly. Well, we will see.
Obtain Apple Mac OS X Lion
You don't need to buy a DVD this time for OS X Lion. Apple Mac OS X Lion will be available via App Store. I am bless that where I work in an ISP Environment, downloading the update shouldn't take much of my time 😉 Right now, I am ready for the download, just waiting for the day of shipping.
Well, what does Apple Mac OS X Lion interested you the most? Check out list of features on new Apple Mac OS X Lion and share with me.